Why I'm Bullish on "Historical" NFTS
Posted In: Digital Currencies
Posted on: 2022-04-16 06:51:32
Posted By: ituglobal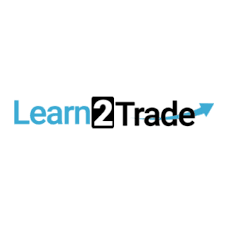 WHY I'M BULLISH ON "HISTORICAL" NFTS
In 2020, the global NFT market did about $338 million in transaction volume.
In 2021, it surpassed $41 billion.
Meanwhile, the global physical collectibles market, including trading cards, games, toys, coins, etc., is a $370 billion market.
If history is any indication, when a physical market goes digital, it eventually grows even bigger than the traditional market.
For example, the e-commerce market is already bigger than the physical retail market. The digital entertainment market is bigger than the physical entertainment market.
NFTs are unique because they combine several lucrative markets into one.
Art + Collectibles + Luxury Goods + Gaming + Gambling
Added up, these markets represent a $1 trillion+ opportunity.
That's why some analysts predict the digital collectibles market could be at least twice as big as the physical collectibles market in less than ten years.
And, looking out further, the broader NFT market — with potential use-cases for everything from event tickets to supply chain tracking — could become bigger than the Internet.
In short, there's room to grow.
But, here's a harsh truth:
About 99% of the digital collectible NFTs that exist today will go to zero.
(By the way, that's what James and I said in 2017 about the ICO market. Fact check: true.)
That's why, when it comes to NFTs, I focus almost exclusively on a certain class of NFTs… those with historical value.
Let me explain why, and tell you about the first NFT I bought in 2017.
Why I'm Bullish On "Historical" NFTs
Life of a Nomad
I've been writing about, studying, and engaging in the cryptosphere since about 2012-2013.
In 2014, as part of this journey, I gave up my apartment and started living a nomadic lifestyle, writing, traveling, learning, and seeing the world.
For about five years, I made homes everywhere. Bangkok to Brazil. Texas to Tijuana. Lithuania to Little Rock. Malaysia to… the magnetic meridian. All over.
Everywhere I went, I sought out the crypto communities. (And they were around, even back then.)
It was beautiful, but got lonely. After year three, I felt like a ghost floating around the world, watching others grow roots and forge lasting relationships.
Of course, I'm grateful I was able to do it before everything shut down and was hurled into chaos. But the lifestyle alone was chaotic enough.
To scratch the surface…
I escaped packs of wild dogs in Bangkok and a wild-eyed stalker in Kuala Lumpur. I found myself at the center of a psychedelic renaissance in Prague… and hitchhiked on a mustachioed bus with a random group of Canadians all along the West Coast.
But nothing prepared me for South America… and my first foray into NFTs.
Why I'm Bullish On "Historical" NFTs
Build a Blockchain
In 2017, on a whim, I ended up in Brazil.
There, I signed up for an alternative academy called Exosphere, where you could take unconventional classes on things like "How to Live on Mars," "Biohacking 101," and "How to Build a Blockchain."
I helped to build a blockchain-based voting system for a small village in Chile. No idea if they used it, but it worked. (Upon completion, I screamed "It's alive! It's alive! Now I know what it feels like to be God!" as my hunchbacked assistant stared at it in wonder.)
In 2017, you'll recall, Venezuela was crumbling. Hyperinflation. Shortages. Violence. Chaos.
It was all over the news, and during a time when toilet paper shortages seemed unprecedented.
In the middle of this chaos, however, I caught wind of a tiny technology company getting rich in Venezuela… from art on the blockchain.
Huh?
Turns out, a small group of Venezuelans were minting their Pepe the frog digital art on the Bitcoin blockchain and making bank.
But the Venezuelans didn't call them NFTs. Nobody had heard of "NFTs" back then.
They called them Rare Pepes.
[By the way, here's a bit of trivia: The term "NFT" was coined in 2017 by Dieter Shirley, co-creator of CryptoKitties, the first NFT collection on Ethereum.]
The Rarest Pepe
Intrigued, I tracked them down and got their story.
Bitcoin and Rare Pepe memes saved their small digital arts business. In fact, they were one of a few companies left in their once-thriving business district.
The ring leader, John Villar (who, unfortunately, passed away last year), convinced me that art on the blockchain had a future.
I had a feeling.
I bought the first card from the collection for about $250.
Why I'm Bullish On "Historical" NFTs
I then got a cheap notebook (Frozen-themed, because, strangely, kid's notebooks were all I could find in Brazil at the time), and wrote down the seed phrase.
I'm glad I did because of what happened next.
Disaster Strikes
A couple of months later, after a series of mishaps, I landed in Guatemala. There, a 5,000 pound boulder crashed through the roof of the house I was living in.
It landed in bed with me.
Instead of dying, which seemed like the only plausible option at the time, I fell out of bed. But instead of hitting the upstairs bedroom floor, which also seemed likely, I opted for another unlikely scenario: I fell out of the house completely and landed in the backyard.
(The boulder landed downstairs in the kitchen, hovering above me, held back by a few strands of rebar.)
You can actually see my bed underneath it.
Sounds crazy, but it felt like I was pulled out from that house. Saved.
Lady luck wasn't as generous to my laptop. Though it was in my lap during the crash, I later found it downstairs in the kitchen, hiding underneath the boulder.
But you know what else did survive? That Frozen notebook with the seed phrase for the Rare Pepe card.
Untouched.
(Always write down your seed phrases! And maybe, for good luck, write them down in Frozen notebooks.)
For years, I held onto the notebook, convinced that John Villar's vision of art on the blockchain would one day come true.
Fast-forward to 2021, NFTs went mainstream.
Rare Pepes were quickly recognized as "historical" NFTs and the one I bought — Series 1 Card 1 — had already become highly coveted.
Not missing a beat, I quickly sold that RarePepe for 111 ETH, or around $300,000.
Historical NFTs
All of this piqued my interest in "historical" NFTs.
When it comes to "digital collectibles," new NFTs are being minted every minute. Thousands come online every single day. The market is drowning in JPEGs.
But if NFTs are indeed here to stay…
Those with historical significance have the best chance at sticking around and seeing a dramatic appreciation in price.
After all, the "historical" NFT supply is fixed. It will only decrease from here as wallets are forgotten and lost.
Right now, the historical NFT projects are overlooked in favor of apes and derivatives of apes and derivatives of those apes. But I don't think that will be the case for long.
For now, it represents a huge opportunity for those with patience, conviction, and a little bit of luck.

Author: Chris C.
Source: https://learn2.trade/why-im-bullish-on-historical-nfts
Share on Facebook
Share on Twitter
Share on Google+
Please Sign in or Sign Up to post comments
---
0 Responses