When you collect N15,000 per month
Posted In: Others
Posted on: 2020-08-18 04:04:38
Posted By: ituglobal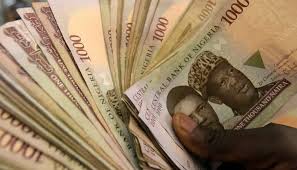 They Pay Him #15,000 a Month
"When you're poor and you beg people for money everyday, they'll start running away from you
as if you are a leper. Once they see you coming, they'll follow another road so they don't come face to face with you.
In fact, your name will become a burden that even the Devil will see you and start running away because he knows that instead of fearing him like most people do- you'll beg him for money instead.
Of what use is fear to an hungry man? What he needs is food! And because he is hungry, he cannot think straight; so he sees you as the Devil if you refuse to help him- the way my friend sees me now.
You see, after doing some copywriting works yesterday evening, I decided to surf the net a bit with my phone before sleeping. Not too long after, a text message came in from a friend, not really a friend per say, but let's leave it at that.
Here is the content of the text message:
"Bross with due respect this was nt our agreement, i told u dat our gas has finished no matter anything u ought have look for money and send to me. bt i thank god for everytin let the relationship countiue. pls us ur gud office and do sometin notin is small and notin is big also! tanx for co-operation."
The first thought on my mind was to call and ask him if he kept any money with me, or if I owed him money. But I let it slid...
Look for a service to render that'll give you the exact or more amount than you want every month…
Don't wait until you start seeing everybody as evil because they refused to help you
…as if they don't have their own bills to pay." - Isioma Isichei
Source: http://isiomaisichei.com/even-the-devil-will-run-away-from-your-shadow/
Profits from games of knowledge: https://www.predictmag.com/
Share on Facebook
Share on Twitter
Share on Google+
Please Sign in or Sign Up to post comments
---
0 Responses