What happened to those who applied as Forex Traders?
Posted In: Forex Trading
Posted on: 2021-11-20 13:04:59
Posted By: ituglobal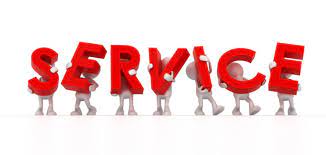 Hello Traders:
You may remember that we recently announced positions for Forex Traders.
Well, many traders applied and all those who applied were accepted for a test. Each of them was asked to create a demo account, and trade it for one month. The purpose was to see if they could make money as traders. We gave them a target of 20% profits in a month.
At least, 50% of those who opened the demo accounts qualified after one month of trading, meeting the target. And we contacted them.
There are proficient traders in Nigeria
I used to think that most of the best traders in the world were in the USA and Europe. I was wrong. Some of the best traders in the world are in Nigeria.
You see, Nigerians are highly talented, gifted, hard-working and versatile.
One Ghanaian author once wrote a popular novel titled: "The Beautiful Ones Are Not Yet Born." But I tell you today, the beautiful ones are here in Nigeria.
Over the past several years, I have noticed that if any foreign broker organized any forms of trading contest, Nigerians would be among the top 5 or the top 10 global winners. It always happens like that.
If our leaders could do the right things, this country should be one of the best countries in the world.
What happened to those who did not qualify?
Only those who qualified after the demo test were messaged. There was no message for those who did not qualify.
So, if you applied to us as a Forex trader and you have not seen any message from us this month, then you did not qualify.
However, we deeply appreciate those who applied but not qualified after the demo test. They have tried their best and success is not far from them. They have really challenged and awakened the sleeping giant in them. We thank them so much for making attempt.
NB: We have already communicated with those who qualified, but we cannot tell you here what they are doing now and what their exact compensations will be. But what we can say is that, they are already on their path to a highly-rewarding career.
That's a deal!
To fund and withdraw with Neteller, please visit: www.instantforex.com.ng
Share on Facebook
Share on Twitter
Share on Google+
Please Sign in or Sign Up to post comments
---
0 Responses