Remembering my most influential trading mentor
Posted In: Forex Trading
Posted on: 2023-03-26 10:46:48
Posted By: ituglobal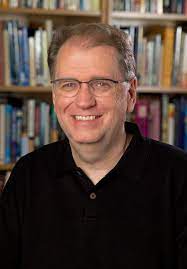 "Today we celebrate the rich life of Dr. Van K. Tharp. Van was a beloved leader and inspiring friend who touched the lives of so many students, friends, family, colleagues, and readers from around the world.


As we mark one year since his passing, we are taking a moment to remember his life and appreciate his legacy.

Personal transformation through the trading metaphor was his mission at the Van Tharp Institute. His primary messages were fairly simple—Notice your thoughts and feelings. Go on a journey inside. Become aware of what you believe.

Van's beloved wife Kala reflected on his guidance -


"He reminded me to always live in the present,
do my gratitude meditation and live life.
Van lived his life to the fullest every day."


Van knew that his work helped people transform themselves because so many provided powerful testimonies. The VTI staff received regularly – and still today receive regularly – "love letter" emails from those who have been profoundly impacted by Van's work.

In his honor, we continue on with his special work at the Van Tharp Institute and remember him every day.


Please visit Van's memorial page. You'll enjoy seeing many photos of Van, read the outpouring of lovely comments since last year, and add your own memories or comments: https://www.vantharp.com/trading/memorial/?gr_s=ssg&gr_m=Y9&gr_x=a62e
Share on Facebook
Share on Twitter
Share on Google+
Please Sign in or Sign Up to post comments
---
0 Responses