PredictMag: Have a mind of your own
Posted In: Digital Currencies
Posted on: 2021-08-28 13:31:25
Posted By: ituglobal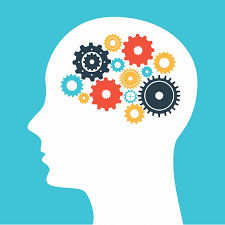 "Have a mind of your own. Certain traders blindly follow other traders without knowing the rationality behind their choices. If they lose, you lose and if they win, you win." – PredictMag
Recently, we discussed the methods and ways to make easy money on PredictMag. You can see the article here: http://www.ituglobalfx.com.ng/blog/posts/strategies-for-making-money-on-predictmag
One way to do so is to make your own decisions and be responsible for them. Certain users don't seem to know what they are doing. They are not capable of making decisions for themselves and all they do is copy predictions from others.
While copying from others is not a bad thing, have you ever thought of exploring your potential? Please check categories like entertainment, local events, markets, sports, etc, and see the questions you can answer for yourself and get right. Think and make research and you will realize that you're probably better than those whose predictions you're copying.
You can never know until you try out. The answers you think may go wrong can eventually be the correct answers, while those you believe would be correct, may not be so.
Once again, if you blindly follow others, the results may not be palatable. If you rely on others to make predictions for you, what would happen to you once they're unable to do that again, owing to some reasons?
It's time for you to be a lone wolf and realize your worth. Make your own decisions and make your own money.
How it works: https://www.predictmag.com/how-it-works
Share on Facebook
Share on Twitter
Share on Google+
Please Sign in or Sign Up to post comments
---
0 Responses