Neteller to Skrill available now
Posted In: Digital Currencies
Posted on: 2021-12-25 12:46:59
Posted By: ituglobal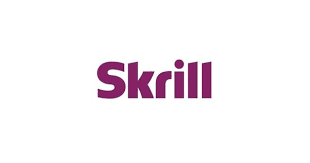 Compliments of the seasons!
You know that we have different departments for Neteller and Skrill. Sometimes you may want to fund with Skrill, contacting our Skrill department, but Skrill may not be available at the time.
What do you then, do?
If you want to buy Skrill, and it is not available, then you would simply contact our Neteller department. You will send your Skrill account email to us and we will send Neteller to your Skrill account.
What would then happen? The Neteller we send to you will be converted to Skrill automatically, for you. And we bear the costs of transfers for you so that you get exactly what you pay for. This is instant!
We didn't know? And you may not know... But it is possible. That's 100% reality.
To fund and withdraw with Neteller, please visit: www.instantforex.com.ng
You can also make predictions here and win cash rewards: https://www.predictmag.com/
Share on Facebook
Share on Twitter
Share on Google+
Please Sign in or Sign Up to post comments
---
0 Responses