Johnson Temitope, Ndubuisi Nwankwo and Olokuntoye Ibukun – Our Latest Neteller VIPs
Posted In: Digital Currencies
Posted on: 2022-03-27 10:52:24
Posted By: ituglobal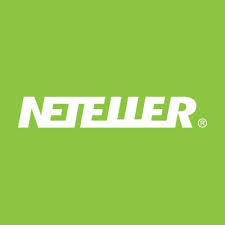 Hi Traders:


On a yearly basis, we choose a few of our loyal customers, and they become our Neteller VIPs.

This year, we have selected new Neteller VIPs, to join our existing one. They are:

Johnson Michael Temitope: This is our famous Mabelynene. He buys and sells Neteller constantly and he has been doing that for many years. We wish him the best in the years ahead.


John Ndubuisi Nwankwo: This great guy (also known as PrinceJohn) doesn't make calls, nor send email or nor IM. He's best known as an SMS buyer. He simply sends us SMS whenever he needs Neteller and we fulfill his orders as soon as we can. He is one of our most consistent buyers.

Olokuntoye Ibukun: Topechat is his handle. This is also one of our consistent buyers and sellers. He doesn't buy Neteller only, as he also does Perfect Money (PM). He has referred customers to us, and we really appreciate him for that.
NB: We now have a total of 26 VIPs in the house.

Who are the OUR NETELLER VIPs?
ITU GLOBAL VIP MEMBERS' REWARDS
Every calendar year, we choose 2 customers to become our VIPs. They have permanently special status with us and they can fund/withdraw Neteller through us, at parallel market rates, whether they open brokerage accounts through us or not.
These are people who funded with the highest amount of Neteller, and who also withdrew the highest amount of Neteller through us. They would be announced in January each year and added to our list of VIPs. Their status is permanent.



To fund and withdraw with Neteller, please visit: www.instantforex.com.ng
Share on Facebook
Share on Twitter
Share on Google+
Please Sign in or Sign Up to post comments
---
0 Responses