How to prevent being added to Telegram without your permission
Posted In: Forex Trading
Posted on: 2023-07-19 14:03:42
Posted By: ituglobal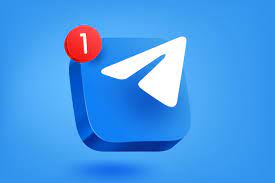 Hello Traders:


In Telegram groups (as well as WhatsApp groups), you should be able to join voluntarily. No one should add you to any Telegram group without your permission.

What I mean is that, anyone or any company who wants you to join their group should first advertise (or publicize) about the purposes of the groups and show you the link to join the group. Then it would be up to you to decide to join or not to join such a group.

Also, you can send your Telegram ID to someone to add you to a group, knowing full well that is being done with your permission.

However, if you're added to a group suddenly, or you find yourself in any group or get added to a group without your permission, I can tell you that the group is 100% scam. They may appear legit and sincere and do everything possible to convince you that they are legit, but in the end, your money will be taken away from you.

So in a nutshell, it is you that must approve to be added to a Telegram group or add yourself to the group. If you find yourself in a group, then welcome to 419 Yahoo Scammers' den! You need to bail yourself out as soon as you can.

If you decide to join a group yourself, through an invite link, or you give approval for someone to add you to a group, there is nothing wrong with that, though it may still be a scam group.


How to protect yourself against Spam Groups - Read It So You Can Keep Safe

Please do the following in your Telegram App


Go to: Settings
Select: Privacy and Security -> Groups
Select: Who can add me to group chats? -> My Contacts


This will protect you from scammers adding you to FAKE groups/chats.


Thank you. Stay #SAFU.
To join our free Telegram group, please visit here: https://t.me/predictmag


To get free, winning Forex signals, please visit: www.predictmag.com


Share on Facebook
Share on Twitter
Share on Google+
Please Sign in or Sign Up to post comments
---
71 Responses