How Much Do PredictMag Users Make?
Posted In: Predictions
Posted on: 2021-09-11 03:42:06
Posted By: ituglobal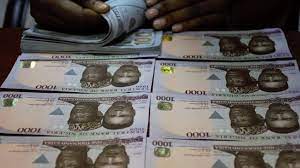 PredictMag was founded to make it easier to trade and make money (in a new way), and our record shows that for every 1 trade that was lost, 5 trades were won. We are noted for our honesty and for treating customers fairly. We are happy only when you make it through just and straightforward methods. And we recently rewarded our best traders by giving them brand-new android phones (and another promo is coming).
We are not MLM or MMM or "send N10000 to receive N20000 in 60 minutes scammers." We created this platform so that serious-minded people like you can make some extra money.
Nothing ventured, nothing gained. Those who want to make money without taking any risks are like those who want to breathe in and never want to breathe out. You know full well that such is not possible, as life doesn't work that way.
Lots of money-making trades are given on weekly basis, and our users take advantage of that. We even have some users who have each, made over N50K profits with just N3K deposit.
We protect our users' privacy, but we let you know how much they make here: https://www.predictmag.com/diviners
Share on Facebook
Share on Twitter
Share on Google+
Please Sign in or Sign Up to post comments
---
0 Responses