Get 100% bonus/cashback on your PredictMag deposits
Posted In: Predictions
Posted on: 2021-08-15 09:43:18
Posted By: ituglobal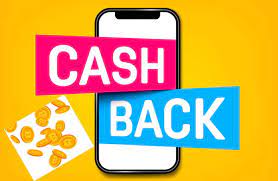 Hi Traders:
We always come with exciting prizes and promos for our users. There are exciting promos that will be announced next month and the month after. Please stay tuned.
For this month of August 2021, we are giving a 100% bonus/cashback for any deposit you make on our website.
This is how the program goes:
Deposit any amount within the limits currently allowed by the website (N3000 – N10000).
Then place 10 trades.
After you have placed 10 trades, contact us for the bonus. We will add the initially deposited amount to your account and that will be available for withdrawal or further trading immediately.
For instance, let's say you deposit N5000, and you make up to 10 predictions with it (you are able to make additional predictions from the profits you make). Then you can contact us by email to claim your bonus/cashback.
We will then credit your PredictMag wallet with another N5000 which you can withdraw immediately or trade further with it.
This promo runs from Tuesday, August 17, 2012, to Tuesday, August 24, 2021.
TERMS AND CONDITIONS
ONE: Any deposits made before August 17 and after August 24, will not qualify for this promo.
TWO: You cannot claim any 100% bonus/cashback until you have placed up to 10 trades on the website.
THREE: If you make any cash withdrawals before you have placed 10 trades, you will no longer qualify for the bonus/cashback. You qualify for the bonus only if you don't withdraw any funds until you have placed 10 trades.
FOUR: All the profits you make when you place those trades automatically belong to you.
FIVE: Placing 10 trades may take you as little as a few days or as long as several months. It all depends on you.
You can deposit here to benefit: https://www.predictmag.com/transactions/deposit
Share on Facebook
Share on Twitter
Share on Google+
Please Sign in or Sign Up to post comments
---
0 Responses